RICAPI service —
API marketplace
Add your API to the catalog for free and start earning right now
How the service works
You add an API
Specify the price for calling your methods, describe the input and output parameters
We make the API available to millions of customers
We publish your API in the catalog, provide access to it to users
Accept payments from users
We accept payments by card and bank transfer. We support different payment methods
We transfer money to your account
We pay money as to the account of a legal entity, as natural persons
Our service's benefits
Price management
Allows you to flexibly configure tariff plans: the cost of a subscription to the API, the cost of calling each method
User identification
RICAPI authorizes clients for you. You don't need to deal with storing or authenticating users.
API Statistics
Shows graphs of the number of customer hits to your API and projected revenue
Logging
Method calls and passed data are logged, which makes it easier to debug and find problems
Alerts
Alerts about irregular actions in your logs and metrics, so you can quickly react to an emergency situation
Traffic balancing
Distributes the load across your resources, provides fault tolerance for your API
Attack protection
Ensures the safety and productivity of APIs, detects malware, prevents DDoS attacks and traffic anomalies
User notifications
Sending news about API changes to all stakeholders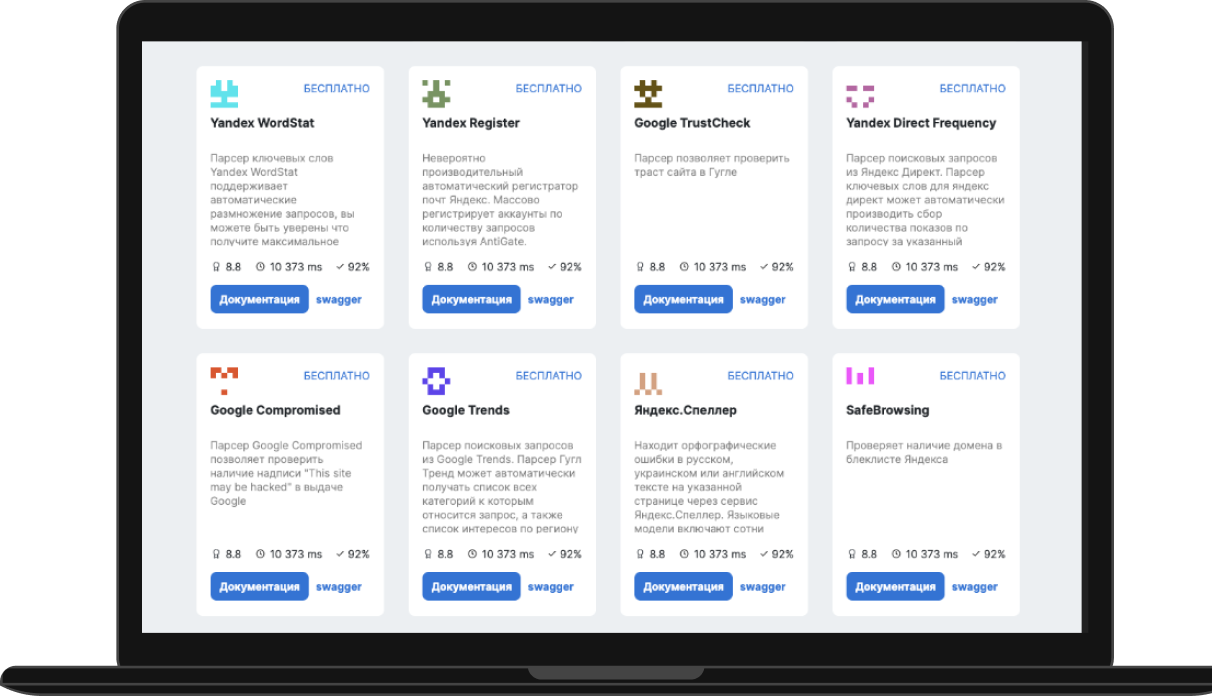 Add an API to your catalog for free and start involving users tomorrow
The first year of using additional services is free
Popular APIs by views
APIs currently available on RICAPI. On the portal you will find many APIs that will allow you to create your projects faster and better, thanks to simple documentation for use.
Leave a application to add your API to the catalog
Our experts will contact you and advise on all aspects